Our team is made up of some of the most experienced Tier IV OCDE Project GLAD® consultants and presenters on the west coast. Based on your location and the skills of our associates, your trainers will be the right fit for your district's needs.
The Owner and President of ESL Consulting Services Inc. is Jody Bader. An educator with over 2 decades of experience working with English learners and low SES families, Ms. Bader is equipped with an M.Ed in Curriculum and Instruction and is endorsed in K-8 education, ESL, early childhood education, secondary history, and is a certified Tier IV OCDE Project GLAD® consultant, awarded OCDE Project GLAD® outstanding trainer of the year in 2012. She has trained and coached thousands of teachers across the Northwest and abroad in the OCDE Project GLAD® model and other ESL education topics. Ms. Bader also participates in educational research. She coordinated the training team for the recently completed efficacy study of OCDE Project GLAD® conducted by Education Northwest, funded through IES.

Kate Lindholm has been an educator for 22 years. She specializes in working with English Language Learners, higher level questioning/assessments, CCSS/NGSS/TPEP integration, science, and consulting/training teachers. As both a Tier IV Project GLAD® consultant and part of the WA state committee for Next Generation Science Standards (NGSS), she is on the cutting edge of helping teachers connect NGSS with CCSS, TPEP, and OCDE Project GLAD®. Kate currently trains and consults with Strategic Steps, WSTA, OCDE Project GLAD®, and Moses Lake School District (WA). She brings all these skills to ESL Consulting Services as she partners with Jody Bader for OCDE Project GLAD® trainings across WA state.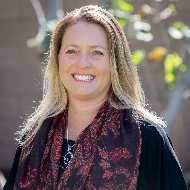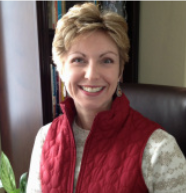 Heather Craggs has held a variety of positions in the Mukilteo School District (WA) for the past 24 years, focusing on early literacy, curriculum development through OCDE Project GLAD® units, and supporting struggling students in secondary classrooms. With a M.Ed in Curriculum and Instruction, and years applying that at the kindergarten to secondary levels, Heather knows the realities and uniqueness of today's classroom and how to make learning meaningful for all students, especially English language learners. For the past 3 years, Heather has taken her literacy experience to the high school level as an instructional specialist. Her focus is on helping struggling students with literacy skills to meet the increased graduation credit requirements and demands of new standards. Heather is thoroughly versed in CCSS and how to help teachers make those accessible to their students. Ms. Craggs currently consults through OCDE Project GLAD®, Oasis Consulting, Strategic Steps, and ESL Consulting Services. Highlighted as a literacy speaker at WORD State Conventions and the OCDE Project GLAD® National Conference, she is currently serving on City University's PEAB Committee to support those new to our profession.
Kelley Chaplin - Secondary Specialist
Kelley White started her teaching career in 1998. While attending law school, she started substitute teaching and found that education was her true calling. In 2001, she was introduced to the OCDE Project GLAD® model while working at an alternative high school in Orange County California. She pursued her OCDE Project GLAD® trainer certification and was certified as a member of the first secondary team worldwide, and in 2005 began consulting for the National Training Center (NTC). From 2004 to 2013, Kelley was the founder and executive director of Coastal Mountain Youth Academy, a non-profit high school for students who were struggling in the traditional school setting, and where the OCDE Project GLAD® model was instrumental in the students' academic success. In 2014, Kelley began working for OCDE Project GLAD® National Training Center as a fulltime coordinator. Recently, she has decided to start KW Consulting in order to expand her educational practice, while still consulting for NTC to develop a Secondary Model for OCDE Project GLAD®. Kelley also holds an equine therapy certification, which allows her to offer equine services when she trains teachers and families in the area of academic and behavioral strategies to support student growth. This unique blend of experiences allows her to bring many different skills and tools to the individuals, families, and groups she serves to make positive change.
Dr. Sara Martinez has a passion to see individuals and teams reach their full potential. Founder of Strategic Steps, Sara provides speaking, training and coaching to unleash potential and maximize the impact of individuals, teams and organizational cultures. Sara has served as a lead consultant with OCDE Project GLAD® for over a decade, training thousands of teachers, trainers and administrators. Dr. Martinez' work mentoring teachers and trainers flows naturally from her experiences as a classroom teacher, site and district coach.
Dr. Martinez speaks and writes from personal experience and over two decades of educational, nonprofit and for profit leadership. Her illustrations are laced with synergy stretching stories from her life and work across cultures and communities. A TEDx speaker and author of two upcoming books, Sara rejuvenates between engagements with husband, Joe, in the beautiful Pacific northwest.