Trainers in training have reached the Tier II level of OCDE Project GLAD®.
Mentoring and coaching trainers in training is a vital step to the longevity and quality of the OCDE Project GLAD® initiative in your district. Investing in your district's training team with the gift of mentoring will ensure a successful team certification and a high quality sustainable team.
OCDE Project GLAD® Trainers In-Training
OCDE Project GLAD® Trainers In-Training (Tier II) are individuals who have been accepted into the OCDE Project GLAD® Training Program. Trainers In-Training must attend Tier II training with the National Training Center (NTC), submit materials for feedback and evaluation, pass certification and clear any requirements outlined in their individual certification letter in order to provide OCDE Tier I Project GLAD® Training (2-Day Research & Theory Workshops, 4 or 5-Day Demonstration Lessons, Follow-up coaching, and Awareness Presentations) as an OCDE Project GLAD® Agency Trainer (Tier III).
Each team is assigned a NTC advisor as their contact person, but the advisor provides only limited mentoring beyond their Tier II training. Contracting with a Tier IV level consultant, experienced in coaching and mentoring to guide your team through the 18-24 month process, is highly encouraged.
If your district is ready to apply to OCDE Project GLAD® for Tier II please visit the OCDE Project GLAD® website
http://ocde.us/ProjectGLAD/Pages/Tier%20II%20Training%20Process.aspx
Our goal is to guide your district team to a high level of effectiveness with the OCDE Project GLAD® model. Not only will they be ready for certification, but they will have the depth of understanding of ESL principles to effectively build capacity within the rest of your staff. There are three phases of Tier II coaching/mentoring, and we will work with you to tailor a specific coaching plan that is right for your team's needs.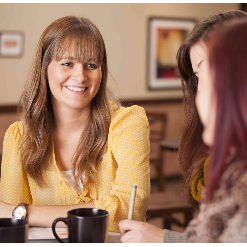 We recommend an initial goal-setting meeting with a district administrator and three sessions per year with the team. Additional coaching days can be added if needed, depending on your team's level of progress. Please contact us for details.
This could be the most important step in the process for long term success. In phase 1, the consultant starts at the district level, ideally before the individuals on the training team have been selected. Sometimes we don't have influence on the team selection and are asked to come in and mentor during phases 2 & 3, but when we do have the opportunity to walk with the district through this process they ultimately avoid common pitfalls and challenges. The elements of the Team Formation phase include:
Phase 2 happens at the district and team level. Everyone is responsible for projects and deadlines during this stage and your consultant will work with you to make sure questions are answered and deadlines are kept. The elements of the Keep Them on Track phase include:
In phase 3, which actually happens at the same time as phase 2, the consultant gives the technical assistance needed for the trainers in training to be well versed in the model. The modeling and training necessary works best when the consultant is already facilitating Tier I trainings in the district, so the Tier II's can participate as a mentee and assistant. Elements of the Trainer Skills phase include:
Help the district understand the 18-24 month Tier II process
Identify district vision and goals for agency trainers, and the roll-out plan for OCDE Project GLAD® in the district
Create selection process guidelines with the district
Available to assist with the selection process
Create a time line that clearly lays out projects, deadlines, everyone's responsibilities
Schedule coaching days for the consultant to be on site. (We recommend once per trimester)
Team building
Advise, train, teach, check progress of team projects and redirect as necessary
Communicate progress with district administration and NTC advisor
Tier II's take an increasingly active role in Tier I training.
Practice presenting strategies with feedback; help with setup and clean up; participate in trainer end of day reflections; learn "behind the scenes"€; learn coach and trainer roles and ways to support each other
Shadow consultant during follow-up coaching to learn how-to of instructional coaching
Advise team in training kit development, organization, and storage
Recommend guidelines for classroom practice